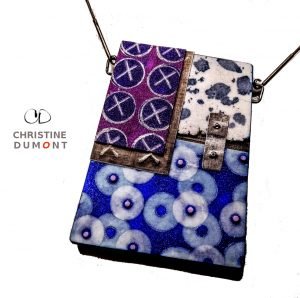 I am keenly interested in the emotional and aesthetic contributions material makes to a piece. A beautiful material speaks for itself. If the material pulls it weight, fancy techniques and complicated designs are rarely needed.
My interest in material has led me to explore ways of altering the quality of the clay. This workshop introduces you to a non-toxic additive that changes the way the clay reflects light to enhance colour vibrancy. It can also create a glaze to mute the colour beneath.
This workshop shows you a number of techniques designed to work with the additive. These are kept simple to allow you to focus your effort on the quality of the material.
Specifically, during this workshop you will learn:
– four decorative techniques to add colour vibrancy,
– one glazing technique to create mystery,
– how to add metal to enhance impact (no costly tools required),
– design and make a finished piece.
Please note: the techniques covered here are specifically designed for this workshop and are not décollage techniques.
Je suis fort sensible à ce que le matériau apporte a une oeuvre, du point de vue émotionel tout comme du point de vue esthetic. Un beau matériau, c'est éloquent. Ça n'a pas besoin de techniques compliquées ou de grande mise en scene au niveau du design.
Mon intérêt pour le matériau m'a amené à explorer comment altérer la qualité de la pâte polymère. Cet atelier vous présente un additif non toxique qui change la façon dont la pâte réfracte la lumière et ainsi améliore l'éclat des couleurs. Il peut également créer un glacis pour adoucir l'intensité de la couleur sous-jacente.
Cet atelier vous montre également un certain nombre de techniques spécifiquement conçues pour travailler avec l'additif. Celles-ci restent simples pour vous permettre de concentrer vos efforts sur la qualité du matériau.
Plus précisément, au cours de cet atelier, vous apprendrez:
– Quatre techniques de décoration pour ajouter du dynamisme à la couleur;
– une technique de glacis pour créer du mystère;
– comment ajouter du métal pour améliorer l'impact (aucun outil coûteux requis);
– concevoir et réaliser une pièce finie.
Notez: ces techniques ont éte spécifiquement développées pour ce stage et ne sont pas des techniques de décollage.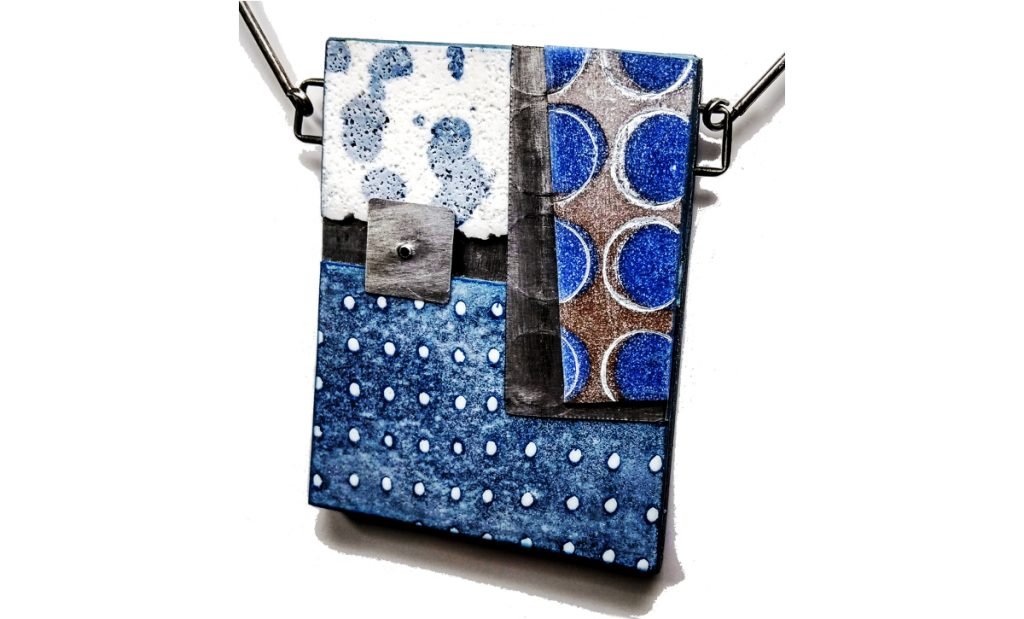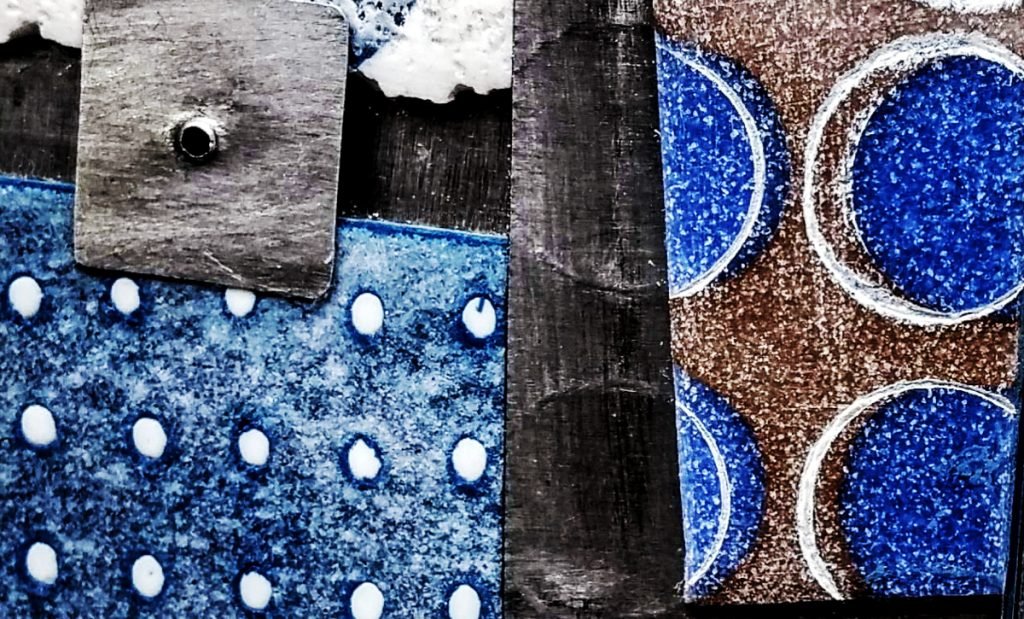 Day One: Discover one additive and five new polymer clay techniques.
Day Two:  Select your favorite veneers from Day One and combine them with metal to create one (or two) piece(s). 
Premier Jour: Découvrez cinq nouvelles techniques de pâte polymere.
Deuxieme Jour: Sélectionnez vos revêtements préférés parmi ceux que vous avez faits la veille, et completez les avec un ajout de métal pour composer une ou deux pièces.
Ingelmunster, Belgium, 8-9 February 2020
La Couronne, South of France, 23-27 September 2020. Pour info, contactez-moi. (Annullé)
Bad Homburg, Germany, 9-11 October 2020. Organised by Bettina Welker. For info, click here)
Orthez, South of France, 31 Oct. – 1st Nov 2020 Organisé par Céline Perret. Pour info, contactez-moi.
Geneve, 14-15 Nov. 2020. Organisé par Nat et Sylvianne. Le stage est complet mais une liste d'attente est ouverte.  contactez-moi.
Liege, Belgique. Janvier ou février 2021. Organisé par Allison Cohade.  contactez-moi.
Worskhop Organisers: don't hesitate to contact me if you would like to organise a workshop for me!
Si vous organisez des ateliers, n'hesitez pas a me faire signe!